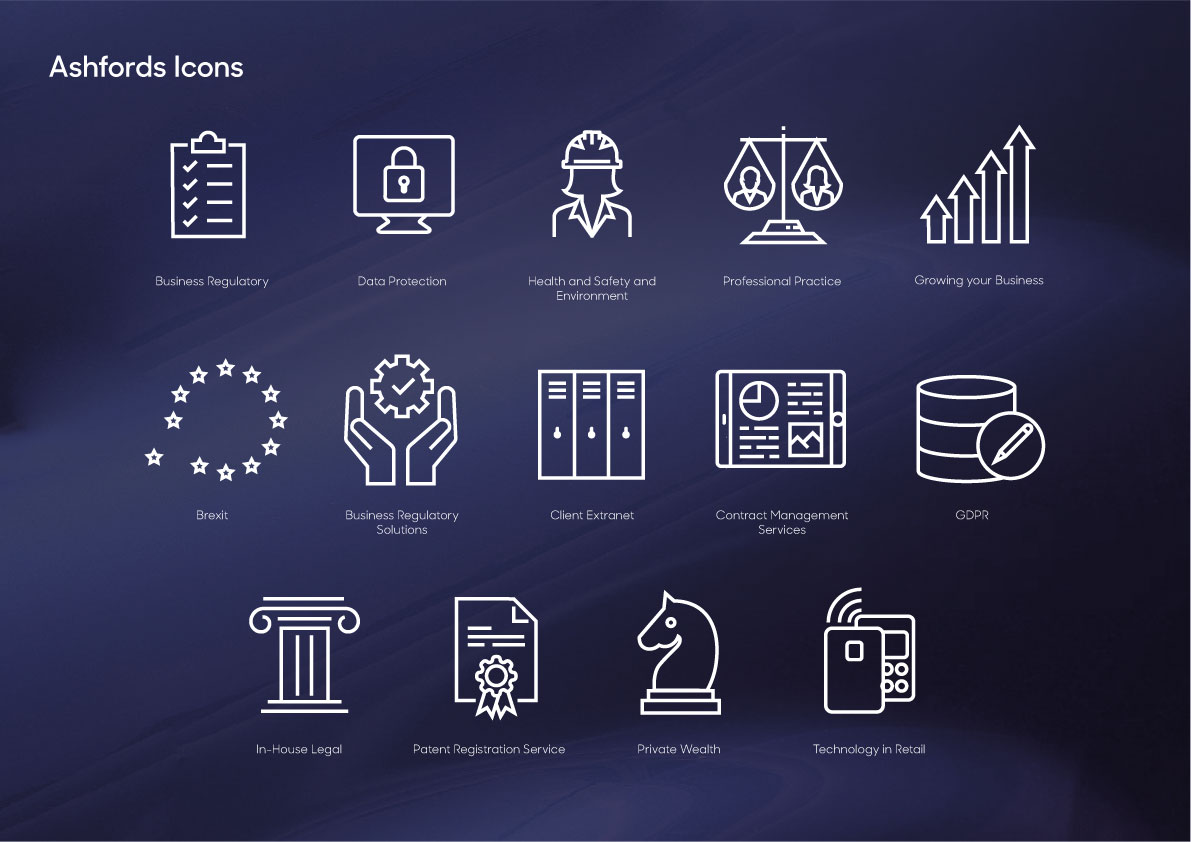 Ashfords Icons

Create a set of icons that encapsulate what services Ashfords can offer thier client.

Completed during my time as a Junior Designer at Uffindell.
The icons had to fit with the Ashfords brand guidelines and be concise and clear, giving their clients a more direct understanding of the services.